Bike Project
Well I've been talking to my friend in Cali, I have decided to do a chopper. I'm headed to training soon and as soon as I get into training and get settled I'm ordering my rolling frame and having him powerdercoat it and send the tins off to paint and my friend Akira in Japan. here are a few pics of what my first purchase will be.
Demon Choppers Rigid 240/250 Rolling Frame
42° Degree Rake
4" Stretch on Back Bone
6" Stetch on Single Downtube
10" over Springer Front End
WCC Villain Gas Tank
WCC FU Pipes
WCC or similar 6" Risers
WCC or similar seat pan
WCC Tombstone front fender
I'm particular about my rear fender and the one I want is 800 dollars so I'm hoping to find one cheaper somewhere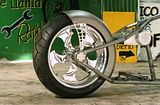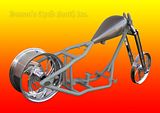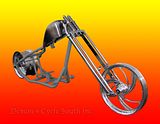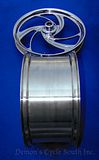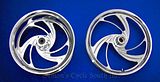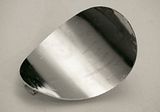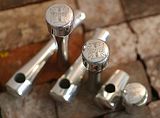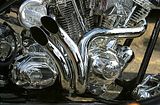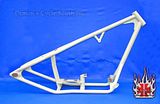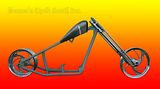 The paint sceme I have decided on is a Deep Gloss Red on the frame, and matte black on the tins with red pinstripping done by AFGMoto in Japan, with a custom design on the rear fender. As far as the engine and such I have yet decided what kind or what size I want. Well enjoy I hope to throw some pictures of my own up soon.